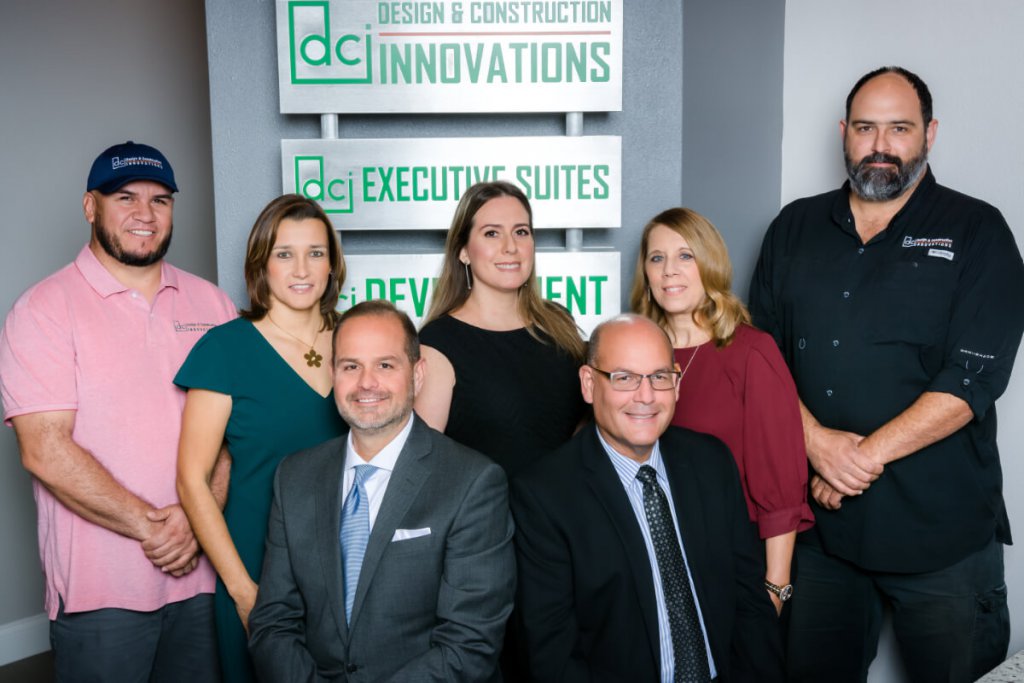 Roberto Saez, MBA, CGC, AIA
Principal / Owner
Roberto is a Class A General Contractor and is the 1 st qualifier for Design & Construction Innovations (DCI). In addition to his 25 years of design and general construction experience in retail, commercial, recreational, and custom residential building, Roberto has a master's degree in business administration (MBA) and a bachelor's degree in Architecture.
His management style and attention to detail, teamed with his extensive knowledge of the design and construction industry has contributed to his success of completing projects on time and within budget. He is a team builder that accomplishes integration and coordination with customers, architects, consultants, subcontractors, and government agencies.
During architectural responsibilities, Roberto has optimized construction costs by the development and implementation of new techniques, procedures and practices resulting in improved efficiency and increasing revenue. His focus on details and solutions during the design process, keeping the construction process in mind, maximizes the building construction process from the design table.
Roberto is currently part (5 appointed members) of the Pasco County Planning and Zoning Commission. The
Planning Commission holds public hearings and transmits to the Board of County Commissioners
recommendations on zoning district amendments, conditional use applications, proposed Master Planned Unit
District zoning amendments, and Operating Permit Applications.
Roberto is part of the Board of Directors of the North Tampa Bay Chamber of Commerce, formerly the Greater
Wesley Chapel Chamber of Commerce. The chamber of commerce serving businesses in New Tampa, Wesley
Chapel, Land O' Lakes, Trinity, Odessa, and northern Hillsborough County.
Roberto is part of the Board of Directors of Pasco Economic Development Council, PEDC is serving and
promote business opportunities businesses in Pasco County.
Roberto is currently part of the Pasco Human Trafficking Commission. The purpose of the Pasco County
Commission on Human Trafficking (PCCHT) is to promote public awareness of the existence of human
trafficking within Pasco County, the Tampa Bay Region, and throughout Florida. Advocate strategies, financially
and otherwise, to aid rescued victims/survivors of human trafficking.
Roberto/DCI was recognized by the North Tampa Chamber of Commerce as the 2018 Finalist for Business
Leader of the Year.
Roberto/DCI was recognized by the North Tampa Chamber of Commerce as the 2019 Finalist for Small
Business of the year.
Roberto/DCI was recognized by Pasco Economic Development Council as a 2019 winner of Business of the
Year for Outstanding Economic Growth.
Roberto/DCI was recognized by the North Tampa Chamber of Commerce as the 2020 Chairman's award winner.
Roberto worked as a consultant and senior project manager for Pasco County. He managed many time-sensitive
and critical projects for the county under budget and within schedule. Roberto puts quality and stakeholder's
interest's first. This is reflected in the positive relationships he has built with the leadership of Pasco County.
Roberto is fluent in both Spanish and English and has supervised over-seas and state-side projects including
custom homes, ocean front residences, professional centers, radiology clinics, surgery centers and airports.
Roberto is an active member of the American Institute of Architects (AIA) and United States Green Building
Counsel (USGBC). Roberto lives with his family in Wesley Chapel, Florida.