We are seasoned professionals in project management, construction management, design-build, renovation, and green construction.
DCI has significant expertise and knowledge in assisting at every step of any project. Our team of DCI Management ensures that each project receives the necessary amount of attention to be successful, they oversee the processes from start to completion by communicating with the client to ensure that our primary goal is reached – your satisfaction.
Great architectural designs need solid foundations. Our Architectural designers and licensed contractor will collaborate with you to transfer your ideas, thoughts, and needs into a cohesive design.
From project planning to risk management, our team of dedicated professionals are fully equipped to handle all aspects of your project.
Design & Construction Innovation's knowledge of current technologies and extensive hands-on experience with construction and architectural design enables us to meet the unique criteria in each of our projects. From detailed renovation to large-scale construction, our clients can be assured of our commitment to quality.
Interior & Exterior Renovations
Additions & Enclosures
Outdoor Living Spaces
New Custom Designed Homes
Medical and Professional Offices
Healthcare
Retail
Tenant Build-Outs and Improvements
Public Buildings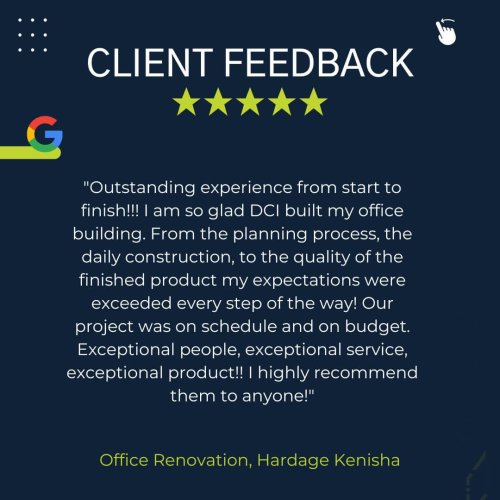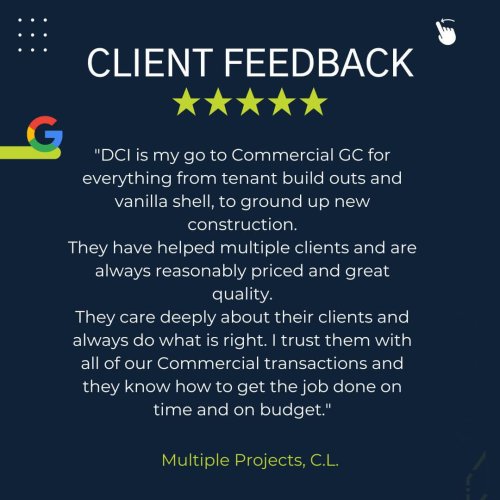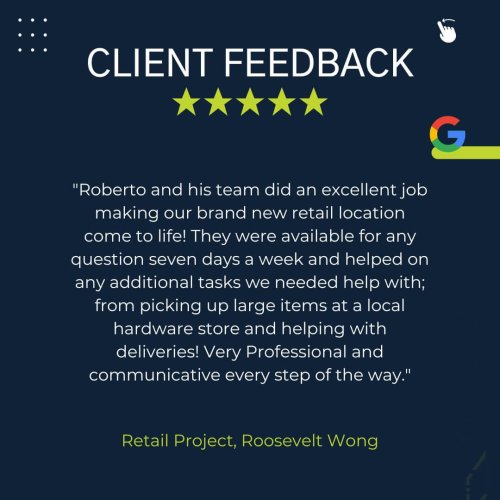 Do you have any questions regarding your next construction project?


Integrated Process Management (IPM)

DCI has developed IPM to combine various disciplines under one umbrella to accelerate decision-making, eliminate the risk of extra cost to DCI clients, and generate synergy among process units.

Technology and Innovation
DCI has adopted BIM and Revit software platforms to provide real-time snapshots to our clients. Technology enables us to provide our clients with significant time and cost savings, value-added engineering, efficient construction, and reduction of risk factors.

We recognize that safety is everybody's responsibility and cannot be compromised. On DCI job sites, safety rules strictly comply with OSHA standards, DCI HSE Plan including tool-box meetings, on-site safety training, and safety award programs.

DCI's tendency has always been "Do the right thing". DCI's Quality Control Plan has been generated to ensure a commitment to quality is apparent to all employees, clients, design partners, and trade contractors.

Commitment to Environment
DCI always looks into smart solutions to reduce the environmental impact of construction and sourcing as well as using energy and materials to protect ecosystems.

DCI builds the future from today. DCI implements the essentials of LEED® practices, environmental changes, and low-maintenance measures to reduce the impact of the construction even after its completion.